This recipe was good from the aspect that it was extremely easy.  The prep time was maybe 10 minutes or so.  That being said, however, I wasn't particularly impressed with the end result.  It wasn't bad by any measure, but it probably isn't something that I'd make for guests.
I think I'll try making this again, except maybe this time I'll stab some holes in the chicken to allow some of the flavors/spices to actually seep down into the meat.
[INGREDIENTS]
3 tablespoons canola oil
4 boneless skinless chicken breast, rinsed and patted dry
Salt and pepper
2 (16-ounce) cans pinto beans, undrained
2 (10-ounce) cans Mexican diced tomatoes
1 tablespoon low-sodium fajita seasoning
[DIRECTIONS]
(1) Heat the oil in a large skillet over medium-high heat
(2) Season chicken breasts with salt and pepper. Place in the skillet and sear about 2 minutes per side.
(3) Place pinto beans in the bottom of a 5-quart slow cooker.
(4) Remove chicken from skillet and place the in the slow cooker on top of the beans. Pour the tomatoes over the chicken and beans and sprinkle with fajita seasoning. Cover and cook on LOW setting for 3 to 4 hours.
[RESULTS]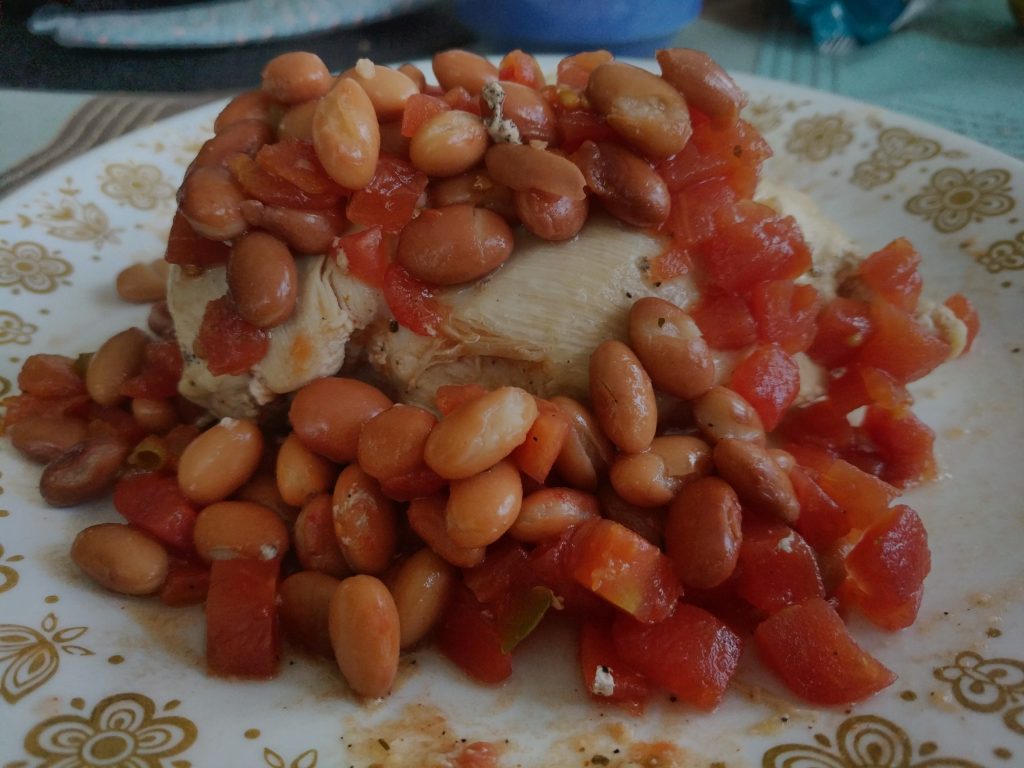 Original source – Food Network