I think this turned out pretty well and made a good St. Patrick's Day recipe.  The only complaint that I really had was just that the preparation time was a bit more lengthy than I'd normally go for.  This should be served over mashed potatoes (which is not included in the list of ingredients below).
[INGREDIENTS]
2 tbsp olive oil
2.5 lb of slow cooking beef (no bone)
3/4 tsp salt
black pepper
3 garlic cloves, minced
2 onions, chopped
6 strips of bacon, diced
3 tbsp flour
1 x 14.9oz can Guinness Beer
4 tbsp tomato paste
3 cups chicken broth
3 carrots, peeled and cut into small pieces
2 large celery stalks, cut into small pieces
2 bay leaves
1 tsp thyme
[DIRECTIONS]
(1) Cut the beef into (approximately) 2-inch chunks. Pat the beef dry then sprinkle with salt and pepper.
(2) Heat oil in a heavy based pot over high heat. Add beef in batches and brown well all over. Remove onto plate. Repeat with remaining beef.
(3) Remove pot from heat to cool slightly and lower heat to medium. If the pot is looking dry, add oil.
(4) Return pot to heat, add garlic and onion. Cook for approximately 3 minutes until softening and then add bacon.
(5) Cook until bacon is browned and then add flour. Stir flour into the mixture.
(6) Add Guinness. Mix well (to ensure flour dissolves well).
(7) After you add the Guinness into the pot, bring to simmer and ensure you scrape the bottom of the pot well. Transfer the contents of the pot to the slow cooker. Add remaining ingredients per recipe (see picture below).
(8) Cook on low for 8 hours.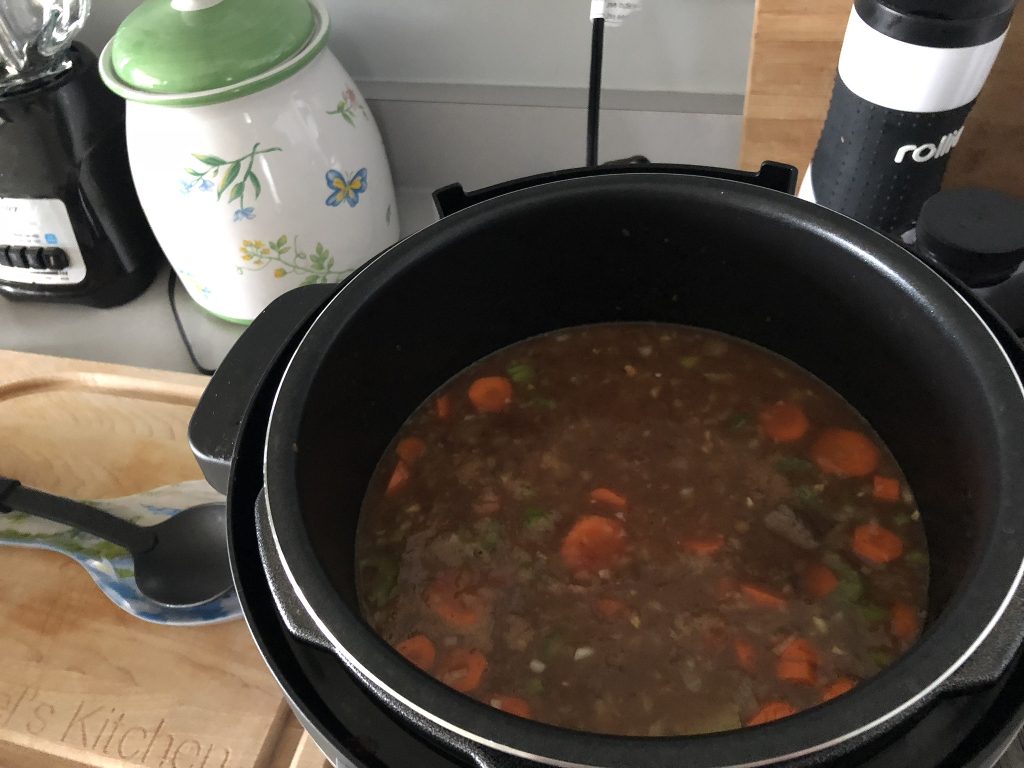 [RESULT]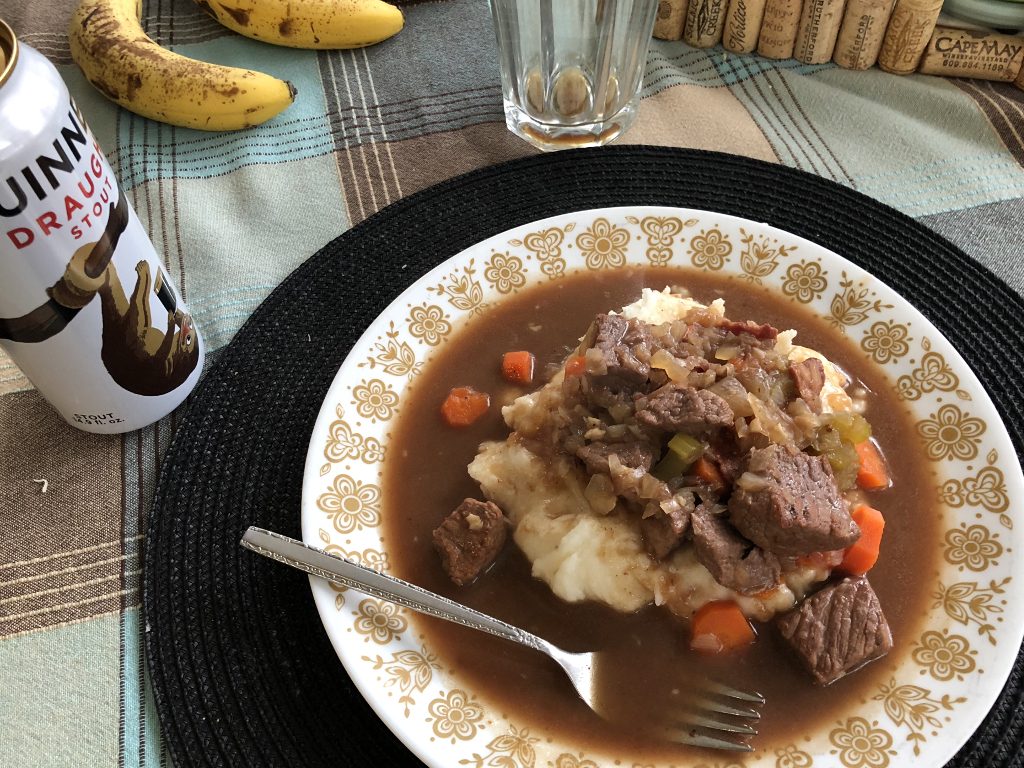 Original Source – Recipe Tin Eats